Caroline has been advising for many years international resorts, hotels, wellness clinics, Spas and restaurants etc. very successful.
Caroline has been advising for many years international resorts, hotels, wellness clinics, Spas and restaurants etc. very successful.
Health is no coincidence
Luxury Nutrition Wellness is the most exclusive treatment in the world. Caroline empowers your guests from the inside out, and award purpose back to life for those that seek the most renaissance.
SIGNATURE LUXURY NUTRITION WELLNESS RETREATS
1. SLIM DOWN:
Comprehensive guide to a healthy dieting and maintaining the new shape
2. REJUVENATION:
Aging, of course, cannot be stopped but it can be drastically slowed down. In the rush hour of our life, between 30 and 50, we age most rapidly – but this we can change.
3. SKIN WELLNESS:
Comprehensive analysis of your dietary
habits and lifestyle, evaluation of your metabolism and your health parameters
Highly specialised anti-aging-treatment for a firmer, younger looking skin
4. PRIVATE DETOX BOOT CAMP:
With over 20 years of experience in fasting and cleansing, Caroline has earned a reputation as the pre-eminent authority in detoxification. Her program encompasses the mind, body and spirit. It's all about releasing the toxins we're exposed to constantly.
5. METABOLIC HIGHWAY:
Your metabolism is in optimum condition, supplying all organs with the right amount of nutrients and vitamins.
6. HOLISTIC NUTRITION PROGRAM:
Get the knowledge and the how-to for a healthy nutrition and learn to enjoy food again!
Full-service support, consultation, and advice for your food and health lifestyle
7. IMMUNITY ESSENTIAL:
My desire to stay well has much more to do with building my immune system all year-round rather than just surviving this year's holiday or flu season.
8. ENERGY BOOST & VITAMIN CHECK-UP:
Have your vitamin check-­up with nutritionist Caroline Bienert in order to prevent your deficiency symptoms. A lack of vitamins means that your body is not optimally supplied and can age faster and get ill more often. If you are vegan or like to drink a glass of wine daily, you should have the right supplements.
BENEFITS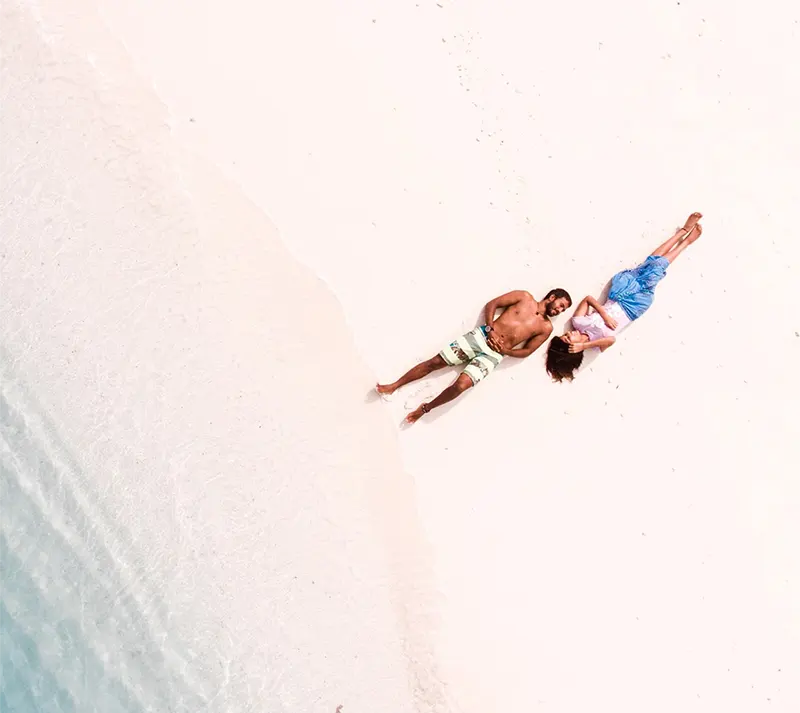 Join the growing number of people around the world that are turning towards holistic wellness as a means to revitalize mentally, physically, and emotionally. Holistic Wellness is growing global popularity with nutrition, detoxification, meditation, yoga etc. All of which offer deep healing for the mind, body and soul. Providing individuals with the restored sense of wellbeing needed for peek performance.
Benefit from these powerful and ancient nutrition retreats of healing during an amazing stay at your resort incomplete luxury and privacy, supported by a passionate international Luxury Nutritionist. Caroline Bienert and the resort spa team are coming together for International guests from around the world.
Very exclusively for special guests.
Why should your resort cooperate with Caroline Bienert Nutritionist?
More Restaurant and Spa bookings through my Nutrition Consultations.
SPA: Up to 60% more bookings.
RESTAURANTS: Up to 60 % more regular Restaurant visits through my Nutrition Recommendation.
"I will strengthen the resort guests' metabolism from the inside and from the outside with the Resort's treatments, spa, and healthy food; together with the Resort we will give the guests the greatest possible benefit for their health. Feeling great again in their body and full of energy is priceless."
Caroline Bienert
As an authority in her field, she supports doctors and accompanies patients in renowned private practices. Passing on her knowledge is very important to Caroline Bienert.
As an author and international speaker, she conveys her extensive know-how in a simple and applicable manner in lectures, seminars and workshops in companies and institutions.
For more and detailed information we would be happy to send you my detailed presentation and/or you arrange a non-binding telephone appointment This email address is being protected from spambots. You need JavaScript enabled to view it.
This email address is being protected from spambots. You need JavaScript enabled to view it.