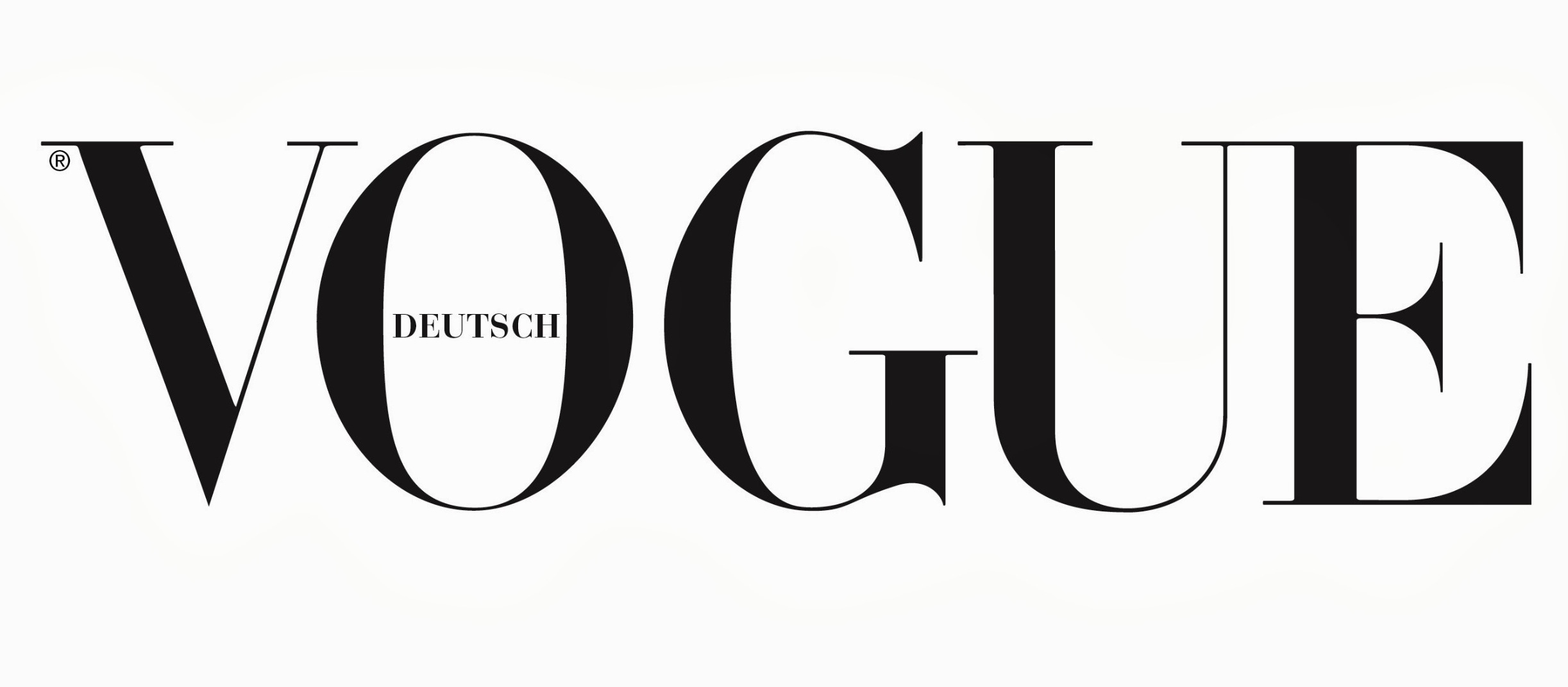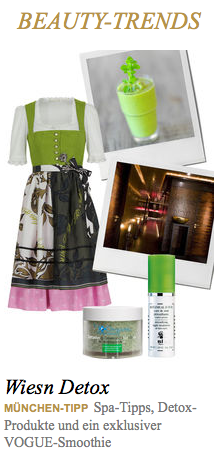 The countdown until Oktober Fest in Munich is on and anticipation is high! German VOGUE is already ahead of time and asked me for expert advice about after party detox. In their newest article on vogue.de they feature my ultimate Detox Smoothie:
"Detox deluxe Smoothie à la Caroline"
You take: 2 cups of broccoli sprouts (very rich in vitamins), 1 handfull of dandelion (activates the liver and detoxifies), 4 leaves of radicchio (cleanse your gall)), 1 cup of aloe vera juice (detoxifies), juice of one lemon (vitamin C), 1/2 a banana (natural sweetener with lots of calium), 1 not too ripe mango (vitamins for your skin), 2 cups of still mineral water.
Put all ingredients in a mixer (e.g. Vitamix) and enjoy drinking!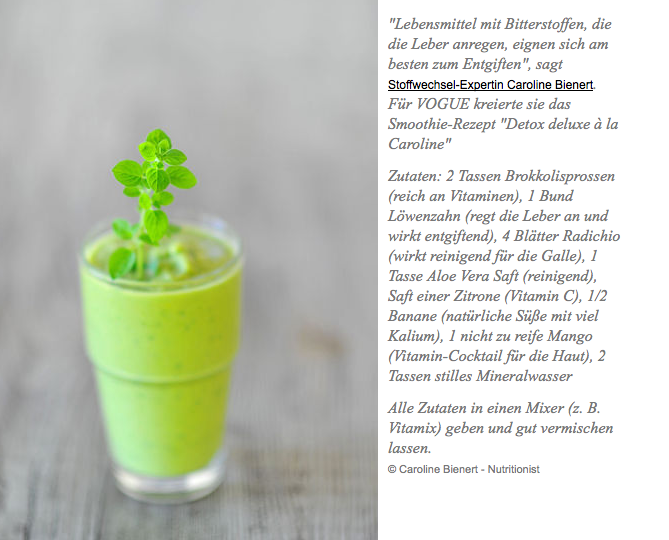 Delicious and und effective !!!
All VOGUE detox tips find here (in German only)
http://www.vogue.de/beauty/beauty-tipps/muenchen-tipp-wiesn-detox#galerie/2
Bilder: Vogue.de