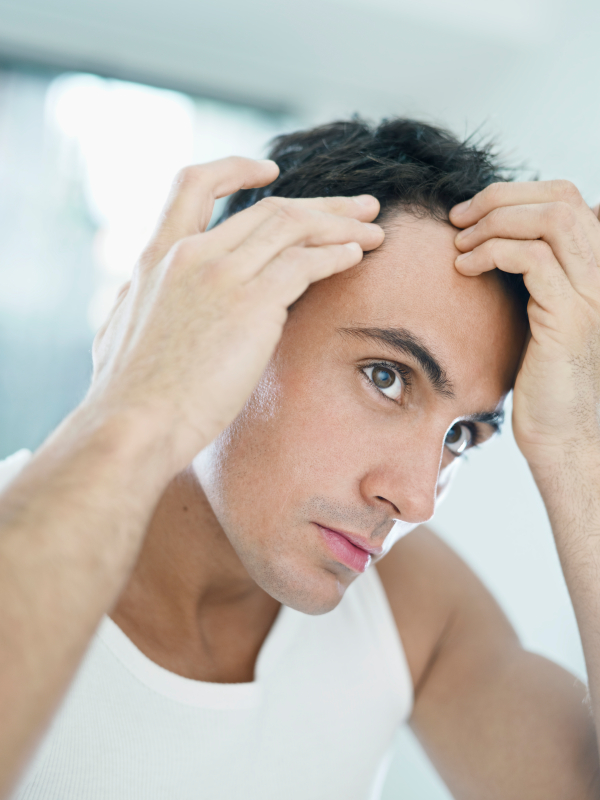 You look into the mirror and discover a receding front hairline? No need to panic, help is on the way!
Hair loss is a problem for men and women alike, and is ever so often diet related, while a healthy and balanced diet helps prevent and fight hair loss. Follow my advice to keep your scalp healthy, and your locks happy!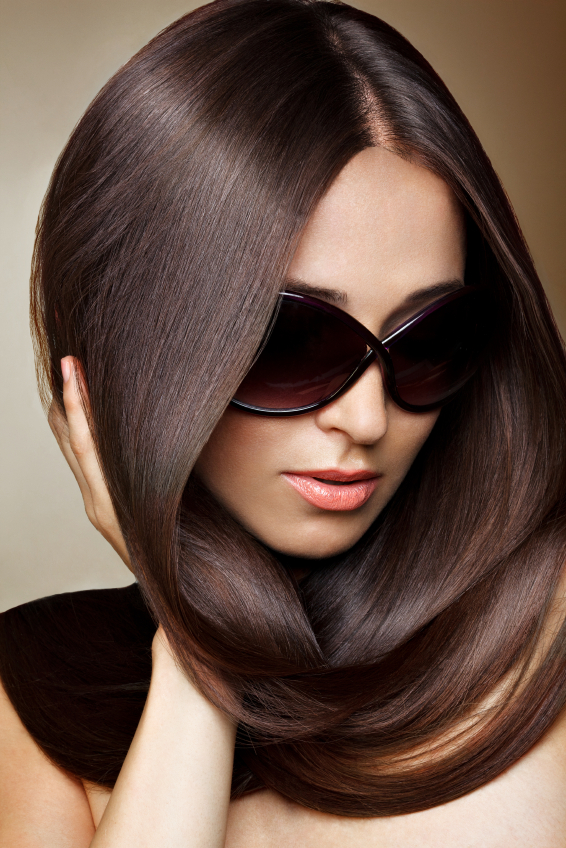 My Top 6 to fight hair loss:

Vitamin B
Hair loss patients can often be diagnosed with a vitamin B deficiency, which in many cases is caused by a metabolic disorder. It's essential to find the cause to provide the right dosage of vitamin B.

Iron
With iron deficient patients, an anemia must be excluded. An examination of vitamin C absorption is also due: iron is hard to metabolize when there's a general vitamin deficiency.

Protein
This is what our hair is made of – protein. So to boost hair growth, a protein-rich diet is key. Recommended: beans, seafood and supplements like brewer's yeast and wheat germs.

Zinc
Zinc is essential for many hair growth processes: from cell reproduction to hormonal balance. Its key function for hair health is binding proteins in the hair follicles. Zinc deficiency weakens the follicles, thus causing hair breakage and loss. Prevent it by adding zinc-rich foods like nuts, seafood and oysters to your diet.

Silicic acid/ Silica
Silicic acid is an important ingredient for beautiful hair, and studies prove that it can slow hair loss. Organic shampoo with silicic acid can stimulate hair growth and prevent hair loss; supplements can help your body from inside out. Silica-rich foods are potato skins, green and red bell paprika, cucumbers, and soybean sprouts.

Vitamin E
Vitamin E is another vital component of a healthy hair diet. Indulge in foods rich in vitamin E: avocados, nuts, seeds, and olive oil.

Hair loss is always linked with vitamin deficiency, which in turn is caused by metabolic disorders. That's why an uncontrolled, random shot with vitamin supplements is never a good idea – an efficient treatment can be based only on a detailed analysis.

My VITAMIN-CHECK ONLY treatment offers an in-depth analysis of your metabolism and your health parameters – book it for an individual, effective hair loss treatment.